December 13, 2013
News & Opinion:
The 2013 800-CEO-READ Business Book Awards Shortlist: Innovation & Creativity
Over the course of this week, we will be posting the shortlist selections for our 8 business book categories: General Business, Leadership, Management, Entrepreneurship & Small Business, Marketing & Sales, Personal Development, Innovation & Creativity, Finance & Economics. On Monday, December 16th, we'll announce the 8 category winners! In early January, the overall winner of the 2013 800-CEO-READ Business Book Awards will be awarded, so stay tuned to The Daily Blog for all the good news.
The selections for the Innovation & Creativity category are: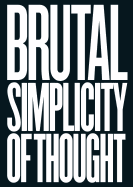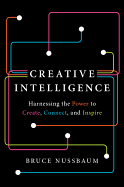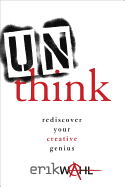 For most people, even those that consider themselves creative, creativity is a bit of a will-o'-the-wisp: the more you try to catch it, the more evasive it becomes. That's why the subject is so ripe for reimagining, just as the authors in this category (which, admittedly, leans heavily toward the creative this year) have done. In fact, these five books can work together as a sort of creativity coursework. First, if you don't regard yourself as a creative thinker, or maybe you think the spark of creativity has been snuffed out of you over time, Erik Wahl's
Unthink
will reignite that spark. Bruce Nussbaum's
Creative Intelligence
will provide you with a framework onto which you can reliably build creative ideas time and again; David and Tom Kelley, both design and innovation experts, will help you build
Creative Confidence
, both for yourself and for your peers, coworkers, and employees. Still waiting for the muse to alight? One way to find that inspiration is to look closely at the world around you, because your next big idea may just be
Hidden in Plain Sight
. And to keep your ideas and projects from getting overworked, keep a copy of
Brutal Simplicity
on your desk to remind yourself that the most revolutionary ideas are often the most simple ones.
About Sally Haldorson
Sally Haldorson's job as 800-CEO-READ's General Manager is to make 800-CEO-READ a great place to work for our employees, and a consistently high-performing customer service organization for our clients, authors, and our partners in the publishing industry. In addition to her General Manager duties ensuring collaboration, integration, and quality, she reads, writes, reviews, curates, and edits for the company. Helping craft The 100 Best Business Books of All Time used parts of both skill sets. Outside of work, she is most likely to be found hitting a tennis ball around or hanging out with her boys (husband, child, dog) at home.