December 10, 2013
News & Opinion:
The 2013 800-CEO-READ Business Book Awards Shortlist: Leadership
Over the course of this week, we will be posting the shortlist selections for our 8 business book categories: General Business, Leadership, Management, Innovation/Creativity, Small Business/Entrepreneurship, Marketing/Sales, Personal Development, Finance. Then on Monday, December 16th, we'll announce the 8 category winners! In early January, the overall winner of the 2013 800-CEO-READ Business Book Awards will be awarded, so stay tuned to The Daily Blog for all the good news.
The selections for the Leadership category are: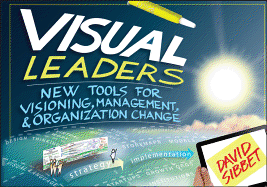 There is truly something for everyone in the leadership category this year. If you are looking to improve performance, Boundaries for Leaders lays out how the establishment of clear limits, and even containment, benefits productivity. But, since all people think, learn, and lead differently, visual tools such as StoryMaps can greatly improve communication, and Visual Leaders will teach you how to implement them. And while it may seem that some people are born leaders, Compelling People teaches us all that we can all be leaders once we learn to balance strength and warmth. Speaking of warmth, Nice Companies Finish First refutes the assumption that successful leaders are cutthroat and lead companies that suppress employee enjoyment, and instead encourages a humanistic approach to organizational leadership. And, finally, an example of wildly successful leadership and growth would be Proctor & Gamble, and its strategy for success is revealed in Playing to Win by current CEO of P&G, AG Lafley, and the esteemed Roger L. Martin.
About Sally Haldorson
Sally Haldorson's job as 800-CEO-READ's General Manager is to make 800-CEO-READ a great place to work for our employees, and a consistently high-performing customer service organization for our clients, authors, and our partners in the publishing industry. In addition to her General Manager duties ensuring collaboration, integration, and quality, she reads, writes, reviews, curates, and edits for the company. Helping craft The 100 Best Business Books of All Time used parts of both skill sets. Outside of work, she is most likely to be found hitting a tennis ball around or hanging out with her boys (husband, child, dog) at home.