December 11, 2013
News & Opinion:
The 2013 800-CEO-READ Business Book Awards Shortlist: Management
Over the course of this week, we will be posting the shortlist selections for our 8 business book categories: General Business, Leadership, Management, Innovation/Creativity, Small Business/Entrepreneurship, Marketing/Sales, Personal Development, Finance. Then on Monday, December 16th, we'll announce the 8 category winners! In early January, the overall winner of the 2013 800-CEO-READ Business Book Awards will be awarded, so stay tuned to The Daily Blog for all the good news.
The selections for the Management category are: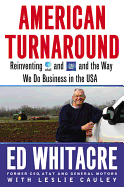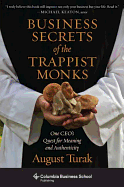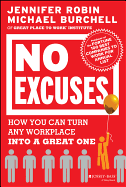 What is the difference between leadership and management? For the purposes of these book awards, we let the publishers decide when they submit their nominations, so the boundary between the two categories is not hard and fast. But in general, we regard leadership books as oriented toward the personal and interpersonal, while management is more internal nuts and bolts. You'll get a full range of both options with these management finalists. The most 'nuts and bolts' of the bunch is
Keeping Up with the Quants
because it instructs, on a more primary level, the basics of analytics. You might think
Business Secrets of the Trappist Monks
would be the least instructive, but the book's message is clear and as business-centric as they come: you don't need to be focused on money to make money, but instead be clear about your purpose. Purpose is what
Joy Inc
is all about; and Menlo Innovations is a model example of how determining a mission--in this case, joy--can serve to redirect and reinvigorate any company and any industry. It follows, then, that
No Excuses
is the perfect follow-up, offering readers a more prescriptive approach to changing a workplace into a place where it is great to work. An example of whole-scale and lasting change when it really comes down to brass tacks can be found in
American Turnaround
, which shows it is simply never too late and you are never too big to get better.
About Sally Haldorson
Sally Haldorson's job as 800-CEO-READ's General Manager is to make 800-CEO-READ a great place to work for our employees, and a consistently high-performing customer service organization for our clients, authors, and our partners in the publishing industry. In addition to her General Manager duties ensuring collaboration, integration, and quality, she reads, writes, reviews, curates, and edits for the company. Helping craft The 100 Best Business Books of All Time used parts of both skill sets. Outside of work, she is most likely to be found hitting a tennis ball around or hanging out with her boys (husband, child, dog) at home.