September 25, 2014
News & Opinion:
The FT Press/McKinsey Business Book of the Year Shortlist
A shortlist for the 2014 Financial Times and McKinsey Business Book of the Year Award was announced yesterday. The books chosen focus very much on the big-picture issues of the day, "the most important trends shaping our world" as the press release puts it, so the switch from Goldman Sachs to McKinsey as a partner to FT has not reduced the scope of the books as I thought it may. (I speculated back in May when the announcement was made that McKinsey would now be backing the award that it may change focus to the more nuts-and-bolts business management issues that McKinsey ostensibly focuses on in its own work. I was wrong.)
If you're interested in the debate amongst the award's judges (which include two past winners, Mohamed El-Erian and Steve Coll) that winnowed the longlist down, you can read Andrew Hill's full take on the Shortlist unveiled for [the] FT and McKinsey Business Book of the Year on FT.com. That post also contains brief descriptions of each book.
The books included are: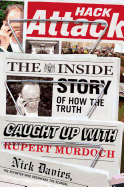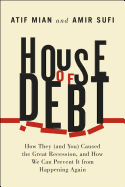 The winner will be awarded £30,000 on November 11 at a dinner in London. The runners-up receive £10,000 each. We'll update you with who took home the big prize the morning of the 12th.
About Dylan Schleicher
Dylan Schleicher has been a part of the 800-CEO-READ claque since 2003. Even though he's stayed on at the company, he has not stayed put. After beginning in shipping & receiving, he joined customer service and accounting before moving into his current, highly elliptical orbit of duties overseeing the ChangeThis and In the Books websites, the company's annual review of books and in-house design. He lives with his wife and two children in the Washington Heights neighborhood on Milwaukee's West Side.