September 25, 2014
News & Opinion:
The FT Press/McKinsey Business Book of the Year Shortlist
A shortlist for the 2014 Financial Times and McKinsey Business Book of the Year Award was announced yesterday. The books chosen focus very much on the big-picture issues of the day, "the most important trends shaping our world" as the press release puts it, so the switch from Goldman Sachs to McKinsey as a partner to FT has not reduced the scope of the books as I thought it may. (I speculated back in May when the announcement was made that McKinsey would now be backing the award that it may change focus to the more nuts-and-bolts business management issues that McKinsey ostensibly focuses on in its own work. I was wrong.)
If you're interested in the debate amongst the award's judges (which include two past winners, Mohamed El-Erian and Steve Coll) that winnowed the longlist down, you can read Andrew Hill's full take on the Shortlist unveiled for [the] FT and McKinsey Business Book of the Year on FT.com. That post also contains brief descriptions of each book.
The books included are: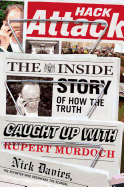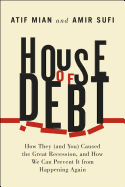 The winner will be awarded £30,000 on November 11 at a dinner in London. The runners-up receive £10,000 each. We'll update you with who took home the big prize the morning of the 12th.