December 12, 2013
News & Opinion:
The 2013 800-CEO-READ Business Book Awards Shortlist: Personal Development
Over the course of this week, we will be posting the shortlist selections for our 8 business book categories: General Business, Leadership, Management, Innovation/Creativity, Small Business/Entrepreneurship, Marketing/Sales, Personal Development, Finance. On Monday, December 16th, we'll announce the 8 category winners! In early January, the overall winner of the 2013 800-CEO-READ Business Book Awards will be awarded, so stay tuned to The Daily Blog for all the good news.
The selections for the Personal Development category are: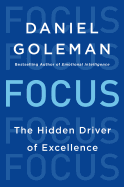 The Personal Development category is very strong this year, and this shortlist could have easily been a 'long list.' This is a good problem to have, both for us as editors and for you as readers, because no matter what it is you do for your profession, the Personal Development category is
your
category. We all have sticking points, and these books offer solutions to the problems that might be holding you back from achieving the kind of success you've always dreamed about. That success isn't always about the job you do, either, it can be in the kind of life you lead. And, simply put, these books will all help you lead a better life once you partake of their particular wisdom.
Lean In
will inspire you to take a seat at the table, and not let opportunities pass you by (and no, Sandberg's advice is not only effective for women.)
Give and Take
will help you to identify whether you (and those around you) are a giver, a taker, or a matcher—knowledge that can lead to interpersonal breakthroughs.
Before Happiness
marks a shift in the usual message about achieving success: telling us that it takes some mental tending of the soil to grow happiness in our own garden, a happiness that precipitates our success. Of course, sometimes the issues we face aren't about happiness or relationships or assertiveness, but about getting your brain into a practice of getting things done, or as Daniel Goleman explains and encourages, learning to better
Focus
. And, ultimately, achieving success
has
to start with a solid understanding of what success really means to you, and G. Richard Shell's
Springboard
will give you all of the skills you need to launch yourself to the next level.
---
We're giving away 1 set of books--yup, all 5 of these top Personal Development books--to 1 lucky (and randomly chosen) winner! Just leave a blog comment below about which book you are most excited to read first, and how you helped spread the word about the 2013 800-CEO-READ Business Book Awards (Twitter? Facebook? Other?) and we'll choose the winner on Monday, December 16th!
About Sally Haldorson
Sally Haldorson's job as 800-CEO-READ's General Manager is to make 800-CEO-READ a great place to work for our employees, and a consistently high-performing customer service organization for our clients, authors, and our partners in the publishing industry. In addition to her General Manager duties ensuring collaboration, integration, and quality, she reads, writes, reviews, curates, and edits for the company. Helping craft The 100 Best Business Books of All Time used parts of both skill sets. Outside of work, she is most likely to be found hitting a tennis ball around or hanging out with her boys (husband, child, dog) at home.