September 19, 2013
News & Opinion:
The FT/Goldman Sachs Business Book of the Year Shortlist
The Financial Times
has announced the shortlist for their annual business book award, co-sponsored with Goldman Sachs. The have narrowed the field to six: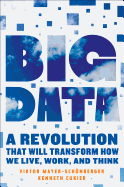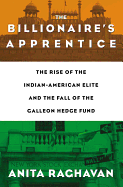 Andrew Hill of FT.com believes these are
Finalists that are worthy of a bruising debate
:
The six finalists emerged from a longlist of 14 titles after an unusually bruising discussion among the seven judges of the Financial Times and Goldman Sachs Business Book of the Year Award. [...] The robust discussion at the shortlist stage leaves the outcome of the annual competition harder to call than for many years. The award will be presented on November 18 to the book that provides the "most compelling and enjoyable insight into modern business issues."
We will update you on the overall winner when it is announced in November. Good luck to all.
About Dylan Schleicher
Dylan Schleicher has been a part of the 800-CEO-READ claque since 2003. Even though he's stayed on at the company, he has not stayed put. After beginning in shipping & receiving, he joined customer service and accounting before moving into his current, highly elliptical orbit of duties overseeing the ChangeThis and In the Books websites, the company's annual review of books and in-house design. He lives with his wife and two children in the Washington Heights neighborhood on Milwaukee's West Side.